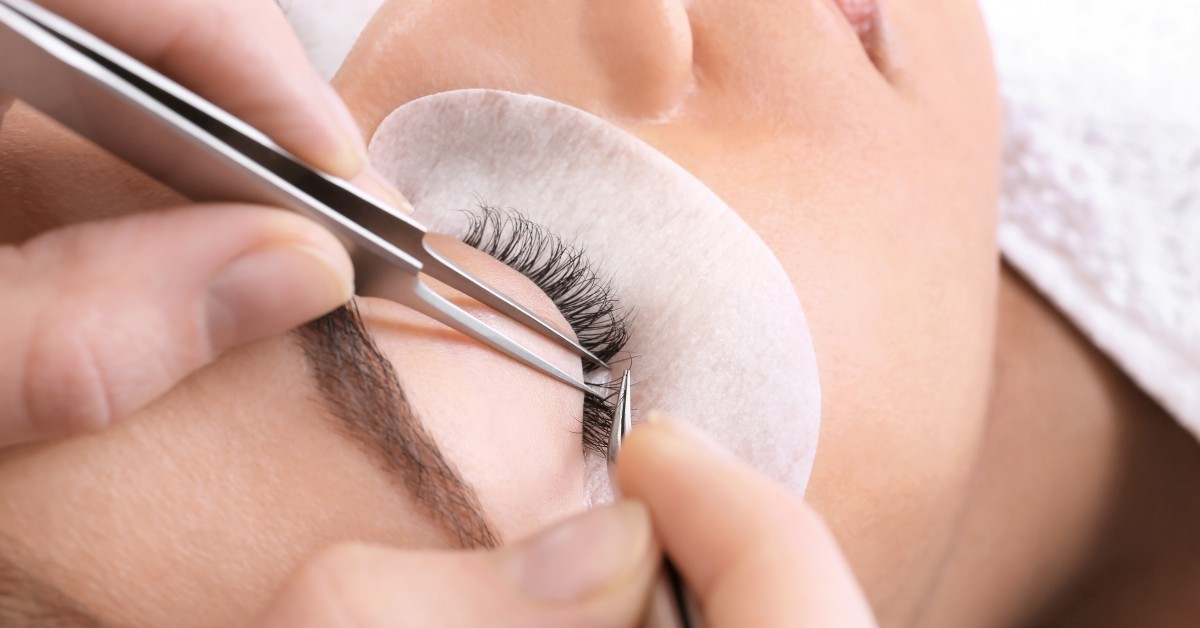 What if we told you that you never had to wear mascara or any other kind of eye makeup ever again? What if you could roll right out of bed and go to school, work, or the mall without having to get ready? With eyelash extensions, you can!
Celebrity Skin Couture Air Tan is the Top Rated Local® lash studio in Wilmette, IL. We offer the best eyelash extensions for women who want to look and feel their best every day. Our faux mink eyelashes are soft, comfortable, and look perfectly natural, not to mention they're incredibly easy to maintain. Book an appointment at our lash salon today, or continue reading to learn how long eyelash extensions last and what you can do to keep them looking amazing!
Lash Touch-Ups
Eyelash extensions are glued to your natural lashes, which typically fall out every six to eight weeks. If you want to maintain the full lash look, you'll need to get your eyelash extensions filled every few weeks. Here's what our lash technicians recommend:
Eyelash touch-up: available within 7 days of your last eyelash fill (30 minute appointment).
2-week eyelash fill: available within 14-18 days of your last eyelash fill (1 hour appointment).
4-week eyelash fill: available within 25 days of your last eyelash fill (75 minute appointment).
Full set eyelash fill: available up to 35 days after your last eyelash fill (90 minute appointment). This appointment includes salvaging any remaining lashes and removing any unusable eyelash extensions, then adding faux mink lashes to bring you back to a fresh full set.
Getting regular lash touch-ups is essential for maintaining a nice, full look. Sure, it can be a bit of a hassle to book a lash appointment every few weeks, but just imagine how much time you'll save by not having to get ready in the morning. After all, you need your beauty sleep!
How Much Do Eyelash Extensions Cost?
At this point, you might be wondering if eyelash extensions are expensive. To some extent, yes, but the cost of eyelash extensions depends where you go. Some lash places offer natural eyelash extensions that'll cost you hundreds of dollars, while others offer cheap eyelash extensions that are itchy, heavy, and prone to falling out. If you're looking for affordable eyelash extensions that are still made with high-quality materials, you've come to the right place!
Here are our eyelash extension prices at Celebrity Skin Couture Air Tan:
Eyelash touch-up: $55
2-week eyelash fill: $80
4-week eyelash fill: $100
Full set eyelash fill: $150
We also offer eyelash extension specials at our Wilmette lash studio, so be sure to check out our latest lash specials before booking an appointment. We're here to save you money while helping you look your most beautiful. So, bid your expensive mascaras and eyeliners adieu and invest in natural-looking eyelash extensions that enhance your natural beauty, rather than covering it up!
Book A Lash Appointment In Wilmette
Ready to get a full set of eyelash extensions or book your next lash refill? Click here to make an appointment online, or contact our lash technicians at Celebrity Skin Couture Air Tan. We can't wait to pamper you!